Articles→Gratitude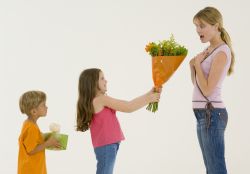 Experiencing daily gratitude is one of the keys to living a happy and fulfilled life. While you know of the importance of gratitude, you probably don't know about the various approaches and simple tools for increasing it in your life. Without practical methods for experiencing more gratitude in your life, nothing is likely to change. If you truly want to feel more gratitude, I suggest you explore the four different methods that I briefly mention in this article. Three of these methods take under two minutes a day of practice, and yet their effect can be quite dramatic and heartwarming.
The first approach or method for increasing gratitude I call "Growing an Attitude of Gratitude." In this technique, you learn how to use two simple words to tap into a sense of how everything in your life is absolutely perfect—just the way it is. You also learn what words and attitudes destroy gratitude, and how to easily overcome the tendency to feel like you never have enough. If you want to learn more about this approach, click here for more on how to create an attitude of gratitude.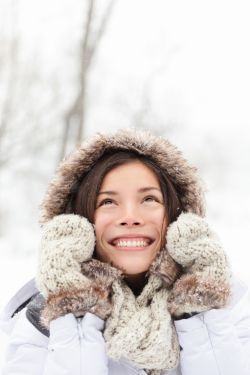 A second method for feeling more gratitude is to create what I call a Gratitude List. With a Gratitude List, you learn to generate a momentum of things to feel grateful for, thereby helping you feel intensely grateful in a short period of time. If you'd like to learn more about this approach, click here to learn more about a Gratitude List.
A third technique for tapping into a feeling of gratitude is to begin a Gratitude Journal. Recent studies show that not all Gratitude Journals are created equal. In fact, there is one proven way to "do" a Gratitude Journal that is many times more effective than other approaches. If you want to know about the most effective way to tap into feelings of happiness, then click on this unique approach to creating a Gratitude Journal.
Finally, a fourth method for tapping into your reservoir of gratitude is to write what is often called a Gratitude Letter. This method has been found to dramatically increase one's level of well-being for up to a month. If you want to know more about this method, click here to learn about a Gratitude Letter.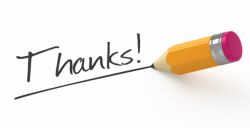 In my audio course, "Deeper Happiness: One Month to a Lifetime of Greater Fulfillment," I offer over 30 methods for helping people experience more peace, love, and gratitude in their life. Most of these methods take under two minutes a day to do, yet their effects can be life-transforming. If you'd like to hear 3 entertaining talks (and methods) from the course, you can do so by downloading my Happiness Tips.