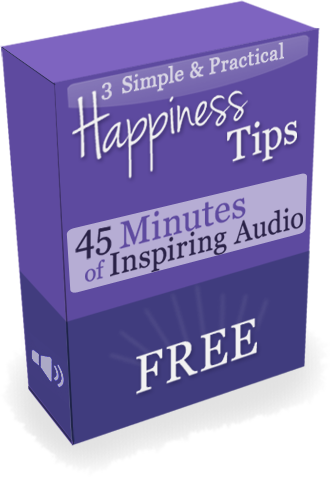 These Tips offer you a simple method you can use today to increase your happiness, as well as a program that can change your life.
You know, happiness is what we all really want, but few people find it. Fortunately, I learned many great methods for finding happiness when I interviewed Oprah, the Dalai Lama, Jack Canfield, Wayne Dyer and many others for a book I was writing. But the problem with books or sermons is it's hard to take all that information and actually use it, moment by moment to transform our daily lives.
About The Deeper Happiness audio program.
In this course, you listen to fun talks that reveal super quick and powerful methods meant to turn that day into a fulfilling adventure. You'll learn to overcome anxiety and depression, as well as how to quickly tap into more feelings of peace, love and gratitude. These methods really work, but you'll only know that if you try them out.
Get started right away with a FREE audio download of Three Deeper Happiness methods. If you like what you hear, you can buy the full program–which includes 30 entertaining sessions, and lots of bonus gifts.