Articles→Gratitude→Letter of Gratitude
Letter of Gratitude
Martin Seligman, the founder of the Positive Psychology movement, has experimented with many ways to easily increase people's level of happiness. One method he invented, called The Gratitude Letter or Gratitude Visit, has been shown to greatly increase a person's level of happiness for a full month. Many years ago, I learned of the power of writing a gratitude letter first hand…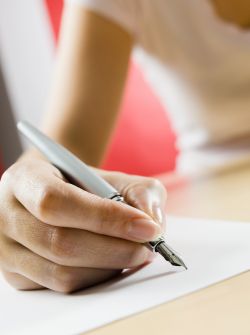 Once upon a time, there was a very depressed teen-age boy named Roy. He spent his days at school feeling overwhelmed and depressed. He even seriously thought of committing suicide. Fortunately, Roy had an English teacher named Mr. Downing. Mr. Downing had a big heart, and he could see that Roy was in trouble. One day Mr. Downing asked Roy to stay after class and join him for lunch. With hesitation, Roy accepted. During the lunch, Mr. Downing told Roy that he thought he was a very smart and special kid, and he gave him a lot of encouragement. Because of his talk with Mr. Downing, Roy put off his plans to kill himself. Eventually Roy graduated from Jr. High and never thanked Mr. Downing—that is until 25 years later. By then, Roy had changed his name and had become a bestselling author and seminar leader. More importantly, he was now a happy person. As you may have guessed, my name used to be Roy Robinson. I changed it to Jonathan in my twenties because I felt like such a different person from who I used to be.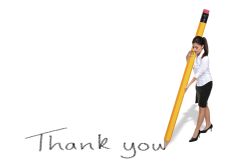 The best part of this story is that I did finally thank Mr. Downing for how his act of kindness changed my life. Twenty-five years after I left his English class, I wrote him a letter of gratitude reminding him of what he did for me as a teenager, and how it affected my life. Then, I looked up Mr. Downing's number, called him and asked if I could give him a gratitude letter that related to his 1972 English class. I went to his house, and once I was inside, I told him a bit more about who I was. Then I read him the letter of gratitude I'd written that detailed exactly what he had done for me in my time of need, and how his kindness had possibly saved my life. As I finished the gratitude letter, we were both teary- eyed. He told me that my gratitude letter was one of the best gifts he'd ever received from anyone.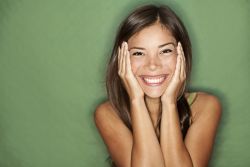 At the time I wrote and delivered this letter of gratitude, I didn't know about its reputation for increasing a person's level of happiness. Yet, I did notice I experienced a happy, warm glow for quite awhile after delivering my letter of gratitude to Mr. Downing. Since then, I have studied and become aware of many simple, powerful methods a person can use to dramatically increase their level of happiness and fulfillment. Many of these methods can be done in under two minutes a day, and yet they can increase your level of happiness more than if you suddenly had your income doubled!
Having studied and tried many practical methods for increasing happiness, I put together a home study course called, "Deeper Happiness: One Month to a Lifetime of Greater Fulfillment." In it are over 30 of the best, easiest, and most powerful ways to increase your level of well-being. In fact, I think it's so effective that I want to give you 3 entertaining lectures from the course for free. In these talks, you'll learn methods for increasing your level of happiness that can be done in under two minutes a day. Download your free audio talks now!