When you get the Winter blues…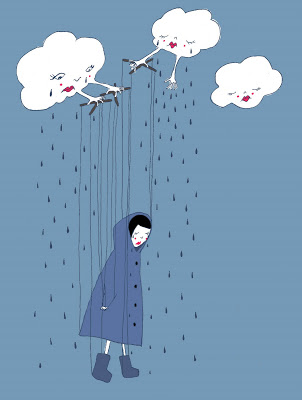 During the winter months, a lot of people end up feeling more "down" than usual. In many cases, this can be due to the fact that they have what is called S.A.D. or Seasonal Affective Disorder.   S.A.D. comes from not getting enough light and/or being indoors more than usual. Fortunately, S.A.D. is often easily remedied. Below I've written a brief guide to knowing if you might have Seasonal Affective Disorder, as well as some simple tips for overcoming it effectively.
Even if you personally don't suffer from S.A.D.,  you probably have friends or family members who do.  Feel free to pass this quick guide to overcoming it onto them…
Seasonal Affective Disorder (S.A.D.) or How to Cure the Winter Blues
Many people, especially those living far from the equator, experience feeling more down during the late Fall and Winter months.
You may have Seasonal Affective Disorder if you find:
You get more depressed or fatigued during the Winter.
You have other family members who get more down during the Winter.
There's a pattern of feeling down during this part of the year, more so than during the Spring and Summer months.
What You Can DO About It:
Besides practicing the various suggestions from the Deeper Happiness program, you can also:
Buy a "light box" and sit in front of it for about 30 minutes a day. A good light box costs in the $75 to $150 range.  You can see the latest reviews of various light boxes by going to Amazon.com and typing in: Sad Light Box
Make your home and work environment brighter by pulling back blinds, curtains, and sitting by the windows.
Get outside as much as possible during the winter months—even if only for a few minutes each day.
Get plenty of exercise during the Winter months.
Results you can expect:
If you have Seasonal Affective Disorder, you will likely find that sitting in front of a light box helps you to feel better in as little as 2 to 4 days.
If you do not feel better in a week after using a light box, consider focusing on the many suggestions in the Deeper Happiness program and/or seeing your doctor for further help.