Neuro-hacking For Joy:  3 Amazing New Tools That Can Rock Your World!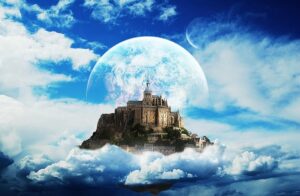 My job in life is to help people get high.   The problem is, the word "high" has been co-opted by people who take various drugs.  Yet, I'm talking about getting high without drugs.  I want to help people—that means you—feel joy, ecstasy, and even profound feelings of love simply by tapping into the pharmacy between your own ears. After all, we've been told by sages that the "Kingdom of Heaven is within," so we know it must be possible.  However, up till now, most people haven't known of easy keys to unlock that Kingdom.  All that is about to change. I recently wrote a book called, "The Technology of Joy: The 101 Best Apps, Gadgets, Tools and Supplements for Feeling More Delight in Your Life."  (Here's a link if you want to buy it for $12.95, or $7.99 on Kindle)  Technology of Joy book.
In the book, I review all the best ways to feel great without having to harm your body.  For thousands of years, human beings have tried various ways to tap into states of joy and ecstasy.  From drumming and drugs to meditation and fasting, people have always yearned for something beyond the mechanical nature of ordinary life.  Fortunately, the "technologies" for feeling fantastic have, in recent years, gotten better and better.   Instead of spending hours a day meditating, you can now achieve a similar experience in ten minutes of hacking your way to happiness.  To me, that is what the science of "neuro-hacking" is really all about.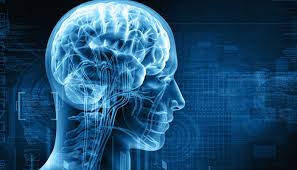 In my quest to find the easiest and best tools for neuro-hacking, I've tried virtually everything out there.  My friends generally laugh when they hear me extol the benefits of the latest gadget or supplement I am using.  However, once they actually try out my newest gizmo or pill, they invariably ask, "How much is this and where can I get it?" People are often shocked at how much better the tools for neuro-hacking have become over the last few years.  Of course, people react differently to different tools and substances. That being said, there are three amazing new tools that my friends and I are using that will likely blow your mind.  Let me describe them.
The first "tool" is a supplement called "Qualia."  Qualia is what is called a "nootropic."  Nootropics are a class of substances that safely increase energy, focus, and/or mood.   You could say that caffeine is a type of nootropic, yet in a quest for the perfect drug, new nootropics are always coming out.  Over the years, they've gotten better.  Of the over 30 different substances I've tried, Qualia is hands down the winner.   First of all, it feels great in my body.  It is filled with a lot of different types of brain food that are known to be good for you.  Secondly, it simultaneously increases energy, focus and mood—and I'm not talking a little bit.  If you've seen the movie or TV show "Limitless," you get a sense of what may one day be possible.  Qualia isn't quite like what you see in the movie, but it's the closest thing to a "magic pill" that's out there.
There are downsides to taking Qualia.  First of all, it's not cheap.  Depending on your body size and sensitivity, you need to take between 3 and 8 pills in the morning.  That can run you between $2 and $5 dollars a day.  That sounds like a lot of money until you discover that it makes you feel fantastic–and you get a lot more done.  For the price of a latte, you can feel and be at your best for an entire day.   While everyone's body is different and a few people don't love the stuff, most people are surprised that something that feels this good is actually good for you –and legal!  If you want to save yourself a lot of time and trouble trying out various nootropics, I suggest you begin with the very best and see what it does for you.  Qualia is the Tesla of nootropics, and if you take it for a "test ride," you'll be amazed.  You can get a 10% discount on ordering Qualia by using this link: http://neurohacker.com/findinghappiness/?ref=15 and putting in the coupon code: FindingHappiness
A second neuro-hack worth checking out is something called a "Whole Body Vibration machine," or WBV for short. Ten minutes of WBV equals one hour of conventional weight lifting–leading to increased muscle strength, bone density, flexibility, balance, and weight loss.  These machines have been around for a while, but like all technologies, they have gotten better and less expensive over the years.  Basically, you stand on something that is about two feet square and you turn it on and have it vibrate your entire body for one to ten minutes.
According to dozens of academic studies: (http://www.fullbodyvibration.com/research.html) WBV machines lead to massive neurological stimulation as your entire body vibrates twenty to fifty times a second.   As your muscles grow stronger, so does your brain and entire neurological system.  This is not a subtle effect.  The first time I tried a WBV machine, I thought my head was going to explode.  Within a minute of being "vibrated," it felt like I had smoked two joints.  Yet, with repeated use of a WBV machine, I have felt less altered and more energized.  After just a couple of minutes, I feel a soothing sense of chi or life force moving through my body and brain.   I feel fully alive, awake, and alert.  For somewhere between $200 and $600 bucks, a WBV machine can consistently improve your mind, body, health, and happiness.   That's impressive.  If you want to learn more about WBV machines, go to Vibration Machines. The woman in charge of this website is named Becky.  She's very helpful if you want more information.
The third and final neuro-hack that can blow your socks off is something called, "The Thync."  The Thync is a device about the size of a credit card that you place on your forehead for about ten minutes.  Through a Bluetooth connected app on your smartphone, it sends very subtle electrical impulses into your brain.  Why electrical impulses?  Because it has been found that certain electrical signals can lead to increased learning ability, energy, or even euphoric states of consciousness.  This technology, known as "transcranial Alternating Current Stimulation" or tACS for short has been around for a while.  Even the Pentagon has confirmed it as an effective way to increase learning ability and calmness in their soldiers (https://thebrainstimulator.net/research) .   Yet, the Thync is the first aCTS device that has been popularized as a consumer product. It's like getting a good runner's high—without the inconvenience of having to leave the couch.  Currently the Thync will run you about $200.
While each of the three neuro-hacks I've mentioned are rather impressive on their own, combining them can be truly incredible.  I like to start my mornings by downing four Qualia pills.  Then, I put the Thync on my forehead and stand on my WBV machine for about five minutes.  By the time I'm done with my shower, my brain has gone into overdrive with neurotransmitters that make me feel alert, euphoric, and focused.  Indeed, the synergistic effects of using several neuro-hacks at once is a whole new field to explore.  By using these three hacks at the same time, in just five minutes my well-being is greatly amplified.  I not only feel slightly "high," I feel balanced, happy, and clear headed in a way that helps me get a lot done.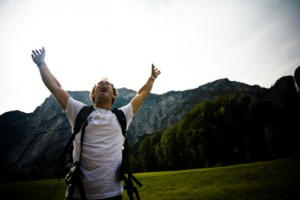 How do you react to my little morning ritual for feeling fantastic?  Most people who hear of my morning ritual are initially skeptical.  They worry that what I'm doing is "unnatural."  They fret that technology can have negative consequences.  All true.   Yet, over the years, I've noticed such skepticism is quickly overturned when people actually try out the supplements and gadgets I enjoy.  As I mentioned before, as soon as someone experiences a technology that works for them their immediate response is, "How much is this and where can I get one?"  Like a religious convert, they soon become ardent followers of the wonders of neuro-hacking.
It's hard to say exactly what the future holds, although Steve Jobs was seemingly pretty good at predicting it. In 1972 I had the rare opportunity to be in a computer class with Steve Jobs.  Of course, at the time he was just a nerdy teen and I was four years his junior.  He and I would vie to play tic-tac-toe on a 500 pound "computer" that our high school had recently purchased.  Steve was obsessed with this machine.  One day I asked Steve why he was so fixated on this refrigerator sized computer.  He turned to me and said in an intense manner, "Don't you see?  This machine is going to change everything! It's going to change the world!"
At the time, I didn't see how this refrigerator-sized tic-tac-toe playing machine was going to change the world, but it turns out Steve Jobs was right.  Well, nowadays it may not seem like the latest brain supplement, neuro-stimulator, or mood enhancing machine is going to change the world, but technology has a way of slowly but surely creeping into our lives.   It didn't take very long for massive computers to get a lot better, smaller, cheaper, and faster—to the point where almost everyone has one.  In a similar way, it will surprise many people how fast the neuro-hacking revolution will sweep the world.   Fortunately, the future is already here for those brave and curious enough to give it a test ride.