These books should be available in your local bookstore, or through Amazon.com. By clicking on the buttons below, you'll automatically be linked directly to Amazon.com for your convenience.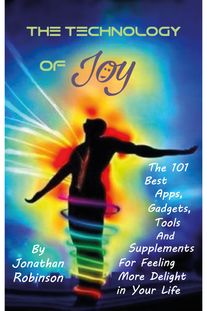 The Technology of Joy: The 101 Best Apps, Gadgets, Tools and Supplements for Feeling More Delight in Your Life.
In this book, you'll discover 101 easy and little known ways to feel more joy. You'll learn about methods ranging from a $1 gadget for feeling intense pleasure, to a free app that really leads to more depth and peace in your life. Read about:
* Twelve little known supplements that can reliably induce euphoria, elation, and feelings of connection and peacefulness.
* Some new gadgets that can enhance pleasure, deepen relationships, and help you feel gratitude—all at the same time.
*Specific apps that have been shown to make people happier and create more loving relationships.
You'll learn what these tools can do for you, and how and where to get these happiness hacks. In addition, you'll discover how to know which of these tools are most likely to be the best ones for you. Get ready for a quest to experience more of the joy, pleasure, and bliss hidden within you…
"Joy leads to self-love and great relationships. Let this book show you new and powerful ways to awaken ever more joy in your life."
–John Gray, Author Men are From Mars, Women Are From Venus.
$12.95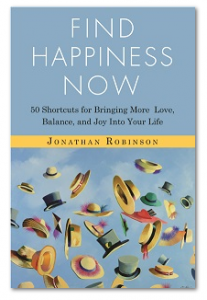 Find Happiness Now: 50 Shortcuts for Bringing More Love Into Your Life.
Presents a simple, but highly powerful tools for deepening your connection to your soul, to your mate and friends, and to your work. Each chapter takes only five minutes to read, yet can lead to a lifetime of helpful information and tools to create more love and joy in your life.
"Find Happiness Now" is a resource everyone should own."
$13.81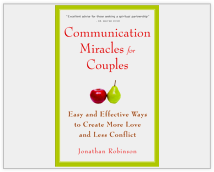 Communication Miracles for Couples: Easy and Effective Ways to Have More Love and Less Conflict
In this book, you'll learn incredibly simple ways to avoid arguments, help you and your partner feel safe and loved, restore broken trust, and negotiate your way past any problem. You'll even learn methods to get your partner to voluntarily change behavior you don't like! These methods will help you keep love alive in your relationship.
"The simplest, most practical and effective communication book for couples."
— Betty Eadie, author of Embraced by the Light
"Excellent advice for those seeking a spiritual partnership as opposed to a conflicted relationship."
–Wayne Dyer, author of Your Erroneous Zones.
$1295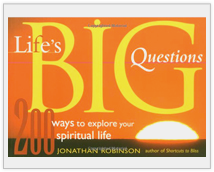 Life's Big Questions: 200 Ways to Explore Your Spiritual Nature
Oprah Winfrey liked this book so much that she devoted an entire show to it and called the book, "Absolutely wonderful." In this book, questions about spirituality, relationships, and life's deeper issues are intermixed with delightful stories to warm your heart.
$1195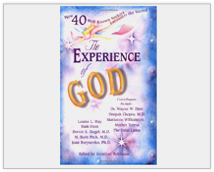 The Experience of God: How 40 Well Known Seekers Encounter the Sacred
In this book, you'll learn how to deepen your connection and experience of the divine. Forty spiritual leaders, including Deepak Chopra, the late Mother Teresa, the Dalai Lama, Scott Peck, Wayne Dyer, Ram Dass, and over thirty others answer questions about how they encounter God–and how you can too.
"This book is a treat! Their answers will surprise, delight, mystify, and challenge you."
— Napra Trade Journal
$1495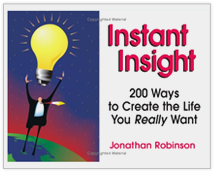 Instant Insight: 200 Ways to Create the Life You Really Want
By answering specific questions, you can learn to gain immediate insight into all of life's challenges. Like a "pocket coach," this book helps you discover how to have better relationships, create a fulfilling career, achieve your goals, and solve difficult problems.
"Instant Insight can provide the guidance and techniques for a healthier, happier life."
— Bernie Siegel, author Love, Medicine and Miracles.
$895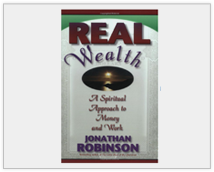 Real Wealth: A Spiritual Approach to Money and Work
To create Real Wealth, you need to find work you enjoy, feel good about, and contributes to your growth as a person. In this book, Jonathan offers a step-by-step approach to go from an unsatisfying job, to work you love and makes a lot of money. In addition, you'll learn how to use money to become a more loving and peaceful person and fulfill your deepest dreams.
$1295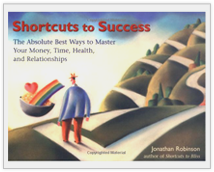 Shortcuts to Success: The Best Ways to Master Your Time, Health, Money and Relationships
In brief chapters that you can read in three minutes, you'll learn ways to:
Pay less taxes (legally)
Create 4 extra hours a day
Live, on average, 10 years longer for 20 cents a day
Lose weight permanently (with ease)
Make more money in your job
How to Overcome Insomnia or a health crisis
"…extremely effective tools to create the life you deserve."
— John Gray, author of Men are From Mars; Women are From Venus
$1595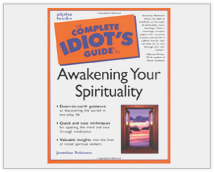 The Complete Idiot's Guide to Awakening Your Spirituality
In this fun and informative book, you'll learn how the five major world religions differ in how they approach spirituality. In addition, you'll read about powerful methods for finding inner peace, connecting with a higher power, and discovering the inner obstacles that keep you from a more expanded experience of life.
$1099